PRESS RELEASE - 2015 YEAR END RESULTS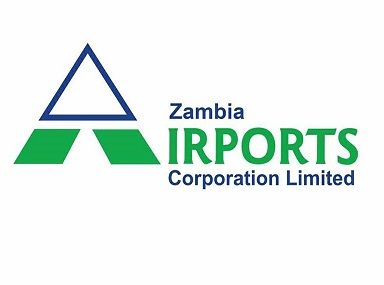 ---
Zambia Airports Corporation Limited recorded a positive growth for the year 2015. The general passenger movement for the period January to December, 2015 for all four airports namely Kenneth Kaunda, Harry Mwaanga Nkumbula, Simon Mwansa Kapwepwe and Mfuwe International Airports was 1,586,516 compared to 1,574,242 in 2014 resulting in very marginal growth of 0.78%. This can further be broken into 295,608 for domestic passengers and 1,290,908 for international passenger movements. Marginal positive growth was also recorded in international movements at 2.5% while a decline was recorded in domestic movements at 6.1%.

When compared to the same period last year, there were percentage growths of 4.3% and 7.7% for Kenneth Kaunda International Airport and Mfuwe International Airport while Simon Mwansa Kapwepwe International Airport and Harry Mwaanga Nkumbula International Airport recorded negative growths of -4.8% and -11.9% respectively.
Kenneth Kaunda International Airport was the best performing airport as a result of an increase in international passenger movement of 5.6% spurred by commencement of new and returning airlines. Generally, passenger movement performance stunted due to various reasons including;
Stunted growth in all the airports except Kenneth Kaunda and Mfuwe. This was partly attributable to the outbreak of Ebola in West Africa.
Increased competition from Victoria Falls in Zimbabwe and Kasane in Botswana for tourist arrivals in Livingstone.
Limited bed capacity in Mfuwe during peak seasons
Proflight commenced flights to South Downs Airport diverting traffic from SMKIA.
The water curtains at the Victoria Falls affected general traffic trend into HMNIA.
Growth was further limited by the discontinuation of direct flights into and from Europe causing the inconvenience of connection flights for passengers travelling to Zambia. In October 2014, KLM suspended flights into Lusaka.
In regards to cargo shipments during the period January to December 2015, the four airports recorded a total of 18,425,677 kilograms of Cargo and Mail compared to 19,270,542 kilograms recorded during the same period of 2014 giving us a -4.4% negative growth.
Kenneth Kaunda International Airport continues to dominate the bulk of cargo movement due to availability of longer runway hence bigger cargo freighters landing, availability of cold storage facilities and its central location accounting for about 95% of total Cargo and Mail traffic. The positive performance can be attributed to the recent commencement of flights by Martin Air in January 2015 operating a B747 freighter with one flight per week.
Construction of new terminals at Kenneth Kaunda International Airport and the new Greenfield International Airport in Ndola as well as completion of the new terminal at Harry Mwaanga Nkumbula International Airport will greatly improve facilitation and enhance customer experience, while refurbishment of Mfuwe will further spur growth.
About Zambia Airports Corporation Limited
Zambia Airports Corporation Limited was established in 1989 through the amendment of the Aviation Act, Chapter 444 of the Laws of Zambia and incorporated under the Companies Act Chapter 388. All property, rights, liabilities and obligations of the Government relating to the four designated airports were transferred to the Company.
The Corporation's mandate is to develop, maintain and manage the four designated international airports, namely Kenneth Kaunda in Lusaka, Simon Mwansa Kapwepwe in Ndola, Harry Mwaanga Nkumbula in Livingstone and Mfuwe.
For further information contact:
Mweembe Sikaulu
Communications and Brand Manager
mweembe.sikaulu@lun.aero; cell: +260 977 211053
---