PRESS RELEASE - ZAMBIA AIRPORTS CORPORATION LIMITED HOLDS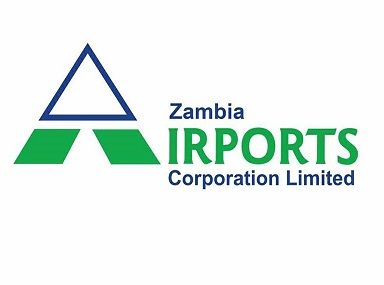 ---
Zambia Airports Corporation Limited (ZACL) on Friday the 26th February, 2016 hosted a Stakeholders Strategic Meeting in partnership with the Zambia Tourism Agency. The essence of the meeting was to discuss the various issues affecting the aviation and tourism industry in the country.

During the opening session Zambia Airports Corporation Limited Managing Director Mr. Robinson Misitala thanked the Stakeholders for coming together and accepting the invitation to interact and more importantly to find solutions that hinder the growth and progress of the industry. He informed those in attendance that one major worry was that in 1990/1991, the domestic passenger used to be 400,000 yet last year in 2015 ZACL only registered 300,000 passengers. He explained that the partnership with the Zambia Tourism Agency and other stakeholders is to try and boost tourism and passenger numbers in order for those numbers to increase and be better than what they were in the 90s.
Mr. Misitala spoke of how in today's day and age, Zambians have more disposable income due to the ever growing middle class. He stated that many travellers opt to use buses when visiting various parts of the country therefore a concerted effort should be made to encourage them to fly instead.
Zambia Tourism Agency Managing Director Mr. Felix Chaila also made a presentation on the various steps the agency has taken to increase tourist arrivals into the country namely;
 The Launch of the E-visa
 ZTA information centers at the main points of entry
 Discover Zambia Magazine
 Rebranding of foreign missions and airports
He further went on to address the cause of the decline of tourists into the country owing to the deadly Ebola virus, Border crossing hurdles, police road blocks, EU ban on the black listing of Zambian Registered aircrafts as well as airline connectivity to Africa.
The meeting was attended by various stakeholders ranging from airlines, tour operators, hoteliers and the Civil Aviation Authority.
About Zambia Airports Corporation Limited
Zambia Airports Corporation Limited was established in 1989 through the amendment of the Aviation Act, Chapter 444 of the Laws of Zambia and incorporated under the Companies Act Chapter 388. All property, rights, liabilities and obligations of the Government relating to the four designated airports were transferred to the Company.
The Corporation's mandate is to develop, maintain and manage the four designated international airports, namely Kenneth Kaunda in Lusaka, Simon Mwansa Kapwepwe in Ndola, Harry Mwaanga Nkumbula in Livingstone and Mfuwe.
For further information contact:
Mweembe Sikaulu
Communications and Brand Manager
mweembe.sikaulu@lun.aero; cell: +260 977 211053
---