EXISTING KENNETH KAUNDA INTERNATIONAL AIRPORT TO BECOME DOMESTIC TERMINAL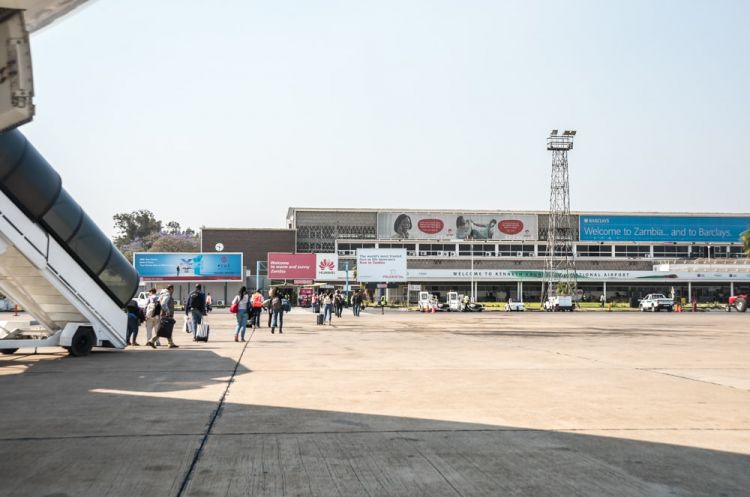 ---
Zambia Airports Corporation Limited (ZACL) has for the past few years been engaged in major infrastructure development projects to upgrade the four international airports namely Kenneth Kaunda, Simon Mwansa Kapwepwe, Harry Mwaanga Nkumbula and Mfuwe. These infrastructure development projects were embarked on in a quest for better passenger and cargo facilitation.

The on-going work at Kenneth Kaunda International Airport is at a cost of nearly US$360 million exclusive of local taxes and is being carried out by China Jiangxi Corporation for International Economic and Technical Cooperation.
Part of the scope of work is the rehabilitation and refurbishment of the existing airport which shall be turned into a domestic terminal once the newly constructed international terminal is complete. China Jiangxi has subcontracted a local consultancy firm, Zulu Development Consultancy to design as is and make proposals on the rehabilitation of the terminal that will house executive lounges, charters, low cost carriers, general aviation, café's, restaurants, banks and other amenities.
We are appealing to the travelling public to bear with us through this process as services will be affected though we shall try by all means to keep them running with minimal invasion possible considering the circumstances. However, once done Zambia Airports shall deliver an upgraded terminal building with international standards that will rival others in the region.
The scope of work at Kenneth Kaunda International Airport includes the construction of a four (4) million capacity international terminal building with six (6) aero bridges. There will also be construction of a thirty (30) room capacity in-transit hotel as well as a seventy (70) room non-transit passenger hotel. China Jiangxi Corporation for International Economic and Technical Cooperation are also expected to construct new taxiways, aprons, rescue and fire services stations, landside and airside driveways as well as an Air Traffic Control Tower.
The Kenneth Kaunda International Airport upgrade project is anticipated to be completed in 2018.
About Zambia Airports Corporation Limited
Zambia Airports Corporation Limited was established in 1989 through the amendment of the Aviation Act, Chapter 444 of the Laws of Zambia and incorporated under the Companies Act Chapter 388. All property, rights, liabilities and obligations of the Government relating to the four designated airports were transferred to the Company.
The Corporation's mandate is to develop, maintain and manage the four designated international airports, namely Kenneth Kaunda in Lusaka, Simon Mwansa Kapwepwe in Ndola, Harry Mwaanga Nkumbula in Livingstone and Mfuwe.
For further information contact:
Mweembe Sikaulu
Communications and Brand Manager
mweembe.sikaulu@lun.aero; cell: +260 977 211053
---