PRESS RELEASE - 2016 QUARTER 1 RESULTS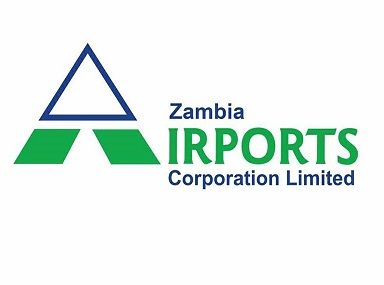 ---
Zambia Airports Corporation Limited recorded a positive growth for the first quarter of 2016. Passenger numbers grew by 6% when compared to the same period last year.

Records indicate that 355,263 passengers passed through the four international airports namely Kenneth Kaunda, Simon Mwansa Kapwepwe, Harry Mwaanga Nkumbula and Mfuwe International Airports. During the same period last year, 336,010 passengers used the airports meaning that this year there was a growth of nearly 20,000 passengers.
During the first quarter of the year, records show that domestic passenger numbers declined by 10% while international passenger numbers grew by 9%. Factors that influenced the growth include a relatively stable Zambian Kwacha, the recently held International Parliamentary Union and reduced cases of Ebola in West Africa.
There was also a positive growth in total for Cargo and Mail which grew by 4.3% when compared with the same period last year. Cargo grew by 5% while mail declined by 26.8%.
Kenneth Kaunda International Airport as the largest gateway in the country carried 71% of total general passenger movements in the first quarter of 2016. Simon Mwansa Kapwepwe and Harry Mwaanga Nkumbula International Airports performed second and third respectively carrying 17% and 11% of total passengers. Our smallest airport Mfuwe International Airport carried 1% of the total traffic.
Harry Mwaanga Nkumbula International Airport recorded the highest positive performance with a margin of 33%, seconded by Kenneth Kaunda and Mfuwe International Airports against last year's first quarter general passenger movement at 5% and 1% respectively. Simon Mwansa Kapwepwe International Airport recorded a negative variance against last year's first quarter at -3%.
Construction of new terminals at Kenneth Kaunda International Airport and the new Greenfield International Airport in Ndola as well as completion of the new terminal at Harry Mwaanga Nkumbula International Airport will greatly improve facilitation and enhance customer experience, while refurbishment of Mfuwe will further spur growth.
About Zambia Airports Corporation Limited
Zambia Airports Corporation Limited was established in 1989 through the amendment of the Aviation Act, Chapter 444 of the Laws of Zambia and incorporated under the Companies Act Chapter 388. All property, rights, liabilities and obligations of the Government relating to the four designated airports were transferred to the Company.
The Corporation's mandate is to develop, maintain and manage the four designated international airports, namely Kenneth Kaunda in Lusaka, Simon Mwansa Kapwepwe in Ndola, Harry Mwaanga Nkumbula in Livingstone and Mfuwe.
For further information contact:
Mweembe Sikaulu (Ms)
Communications and Brand Manager
mweembe.sikaulu@lun.aero; cell: +260 977 211053
---