PRESS RELEASE - COMMISSIONING OF HARRY MWAANGA NKUMBULA INTERNATIONAL AIRPORT AND RADAR SURVEILLANCE SYSTEM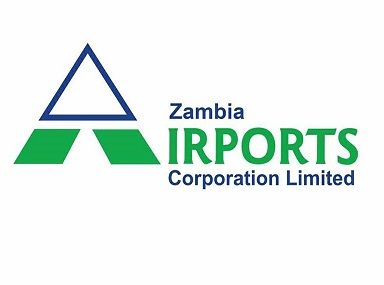 ---
Zambia Airports Corporation Limited (ZACL) has today commissioned a new Terminal and RADAR system at Harry Mwaanga Nkumbula International Airport (HMNIA) in Livingstone. The spectacular and modern Terminal 2 was commissioned by Honourable Brian Mushimba MP, Minister of Transport and Communications in a vibrant ceremony this morning.
Though the newly commissioned Terminal 2 has been in operation since 2013, the rehabilitation of Harry Mwaanga Nkumbula International Airport first commenced on the 16th August, 2010 in a phased approach.
Phase 1 saw the construction of the concourse and international departure lounge, while Phase 2 involved the construction of the arrivals hall. Phase 3 will see the renovations of the old terminal building transformed into a contemporary structure.
The commissioning of the RADAR Surveillance System also took place this morning. The management of air traffic in the Zambian air space used to be provided using a procedural control where aircraft were navigated by way of communication between the air traffic controller and the pilot. This meant that Zambian air traffic control was dependent on voice which was inadequate due to the increase in the number of aircraft over the years. This demonstrates the important role the RADAR Surveillance System plays in air traffic control as it allows for the ability to accurately and reliably determine the location of an aircraft and has a direct influence on the separation distances required between aircraft.
The RADAR system is located at both Harry Mwaanga Nkumbula and Kenneth Kaunda International Airports and is composed of Primary and Secondary surveillance. The primary surveillance RADAR detects and provides both the range and the bearing information of an aircraft within its effective coverage of 80 to 100 nautical miles (120km). The secondary RADAR has a coverage range of 250 nm (280km). The successful implementation of the RADAR project allows the country to effectively monitor and regulate the Zambian airspace.
Furthermore, the introduction of these systems has increased the use of data communication between aircraft and ground control systems which have now been interconnected into a single global network, creating a seamless air traffic management network.
The installation of the Radar systems at the two international airports was at an investment of One Hundred and Fifty Five Million, Two Hundred and Fifty Thousand Kwacha (K155,250,000.00) or Thirteen Million and Five Hundred Thousand Euros (Euro 13,500,000.00).
Ends.
About Zambia Airports Corporation Limited
Zambia Airports Corporation Limited was established in 1989 through the amendment of the Aviation Act, Chapter 444 of the Laws of Zambia and incorporated under the Companies Act Chapter 388. All property, rights, liabilities and obligations of the Government relating to the four designated airports were transferred to the Company.
The Corporation's mandate is to develop, maintain and manage the four designated international airports, namely Kenneth Kaunda in Lusaka, Simon Mwansa Kapwepwe in Ndola, Harry Mwaanga Nkumbula in Livingstone and Mfuwe.
For further information contact:
Mweembe Sikaulu (Ms)
Communications and Brand Manager
mweembe.sikaulu@lun.aero;
Mobile: +260 964 629463 / +260 977 211053
---