QATAR AIRWAYS TO COMMENCE FLIGHTS INTO ZAMBIA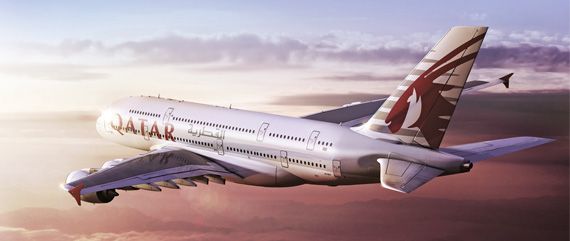 ---
Zambia Airports Corporation Limited (ZACL) can confirm that Qatar Airways, one of the Five Star Airlines in the world, will commence flights between Doha and Lusaka during the first Quarter of 2017.

The commencement of the Qatar Airways flights will help realize the strategic objective of turning Kenneth Kaunda International Airport into a regional hub, as Lusaka presents with characteristics of a natural hub due to its centrality.
ZACL Managing Director, Mr Robinson Misitala, said the development was a step in the right direction as it comes in the wake of massive infrastructure development currently being undertaken by the Government of the Republic of Zambia at all four international airports namely, Kenneth Kaunda, Simon Mwansa Kapwepwe, Harry Mwaanga Nkumbula and Mfuwe International Airports. In order to sustain these developments, there is need to stimulate demand through introduction of new airline routes and operators.
Mr. Misitala further indicated that commencement of Qatar Airways flights will create an alternative option for connection through the Middle East which will ease network connectivity beyond Doha and open new opportunities in tourism and export potential. This also provides the Zambian traveler with a wider choice of travel options and indeed increased capacity to support both passenger travel and cargo movement. Our expectation as Zambia Airports Corporation Limited, is that we will tap into a new market exclusive to Qatar Airways in terms of holiday which will entail growth in our traffic numbers. We further expect that our Zambian business entities will take advantage of the new market and explore new export markets especially from an agricultural product perspective.
The airline will start by operating three (3) weekly flights using 254 seater Dreamliner (B787) direct between Doha and Lusaka. They are in the process of confirming slot allocations with the relevant authorities in Doha after which the airline schedule will be communicated.
Zambia Airports Corporation Limited is happy to state that the continued interest in destination Zambia by various airlines is testimony of the growth potential it has. Mr. Misitala implored all stakeholders to play their part in the continued development of the aviation industry and its related industries and consequently contribute positively to the growth of the Zambian Economy.
ZACL is still in discussions with Fastjet Airlines and Turkish Airlines who have also expressed interest in Zambia.
About Zambia Airports Corporation Limited
Zambia Airports Corporation Limited was established in 1989 through the amendment of the Aviation Act, Chapter 444 of the Laws of Zambia and incorporated under the Companies Act Chapter 388. All property, rights, liabilities and obligations of the Government relating to the four designated airports were transferred to the Company.
The Corporation's mandate is to develop, maintain and manage the four designated international airports, namely Kenneth Kaunda in Lusaka, Simon Mwansa Kapwepwe in Ndola, Harry Mwaanga Nkumbula in Livingstone and Mfuwe.
For further information contact:
Mweembe Sikaulu (Ms)
Communications and Brand Manager
mweembe.sikaulu@lun.aero; cell: +260 977 211053
---