JOINT PRESS STATEMENT ZAMBIA AIRPORTS CORPORATION LIMITED (ZACL) AND WILDLIFE CRIME PREVENTION (WCP) ZAMBIA WIN AIRPORTS COUNCIL INTERNATIONAL (ACI) AFRICA ENVIRONMENT AND SUSTAINABLE DEVELOPMENT (ESD) AWARD 31st OCTOBER 2023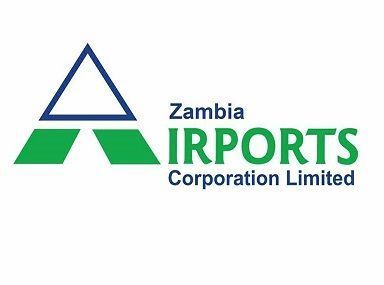 ---
Zambia Airports Corporation Limited (ZACL) in partnership with Wildlife Crime Prevention (WCP) Zambia, is thrilled to announce that Kenneth Kaunda International Airport has been awarded the Environment and Sustainable Development (ESD) Award for its outstanding commitment to combatting wildlife trafficking.
The award, presented by Airports Council International (ACI) at the just ended 70th ACI Africa Regional Conference and Exhibition held from 14 to 20 October 2023 in Dakar, Senegal, is a testament to the relentless efforts both organisations have put in place to curb this illegal activity and conserve local and international wildlife.

Zambia is known as a source country for pangolin scales and ivory amongst other wildlife products traded. ZACL has therefore continued to spearhead campaigns against illegal wildlife trafficking through its airports. This is in fulfilment of its commitment to promote environmental sustainability as part of the Corporations 2022-2026 Strategic Plan to maintain an efficient and effective airport operation.
Wildlife trafficking has widely been used in the aviation network which efficiently facilitates trade owing to the fast mode of travel. Illegal wildlife trade has environmental, economic, and security as well as health and safety-related consequences ranging from creating ecological imbalances, loss of GDP, financing organised crimes, and spread of zoonotic diseases. It is estimated to be the fourth largest illegal trade following drugs, counterfeit goods, and human trafficking.
In 2019, ZACL partnered with WCP Zambia, a non-profit organisation and the Department of National Parks and Wildlife (DNPW), under the Ministry of Tourism, on an ongoing program intended to create global awareness about the importance Zambia places on illegal wildlife trade at all the four international airports.
In 2021, the trio embarked on an awareness campaign: "WorthMoreAlive" which was successfully launched in 2022. The campaign contains informative posters carrying wildlife protection messaging and a display of life-sized wildlife installations aimed at invoking emotions and highlighting the importance of protecting wildlife with informative tags placed beside them. These installations included an elephant, a leopard, and a rhino. Furthermore, ZACL revised its Environmental Policy in 2022 to include a commitment of zero tolerance to wildlife trafficking through its airports.
These efforts to combat wildlife trafficking were recognised by ACI Africa and attracted a recognition award for the airport's dedication to environmental protection.
About Zambia Airports Corporation Limited
Zambia Airports Corporation Limited was established in 1989 through the amendment of the Aviation Act, Chapter 444 of the Laws of Zambia which has been repealed and replaced by the Aviation Act No. 5 of 2016. It is also incorporated under the Companies Act No. 10 of 2017. The Corporation's mandate is to develop, maintain and manage the four designated international airports, namely Kenneth Kaunda in Lusaka, Simon Mwansa Kapwepwe in Ndola, Harry Mwaanga Nkumbula in Livingstone and Mfuwe, three strategic and seven provincial aerodromes and the provision of Air Navigation Services within the Zambian Airspace.
About Wildlife Crime Prevention (WCP) Zambia

WCP Zambia is a registered company limited by guarantee under Zambian law and holds
public benefit organisation (PBO) status. We work through memoranda of understanding
with several government institutions, including the Department of National Parks and
Wildlife (DNPW), the National Prosecution Authority (NPA), Zambian Correctional
Services (ZCS) and the Drug Enforcement Commission (DEC). WCP has also issued a
letter of intent with the Forestry Department for an MoU.
Based in Zambia, WCP plays a crucial role in the global fight against wildlife and environmental crime. The trafficking of illegal wildlife products and the illegal timber trade constitute serious, organised crime conducted by networks operating across borders in the Southern African region.

For further information contact:
Monde Wood Yamalezi (Mrs)
Communications and Brand Officer
monde.wood@zacl.aero
Mirriam Nasilele
Communications Officer
mirriam@wcpzambia.org
---