STRONG FIRST HALF OF THE YEAR FOR THE AVIATION INDUSTRY 19 th SEPTEMBER 2023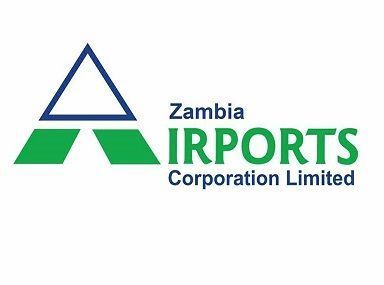 ---
The aviation industry in the first half of 2023 continued to recover as more countries eased travel restrictions and opened their markets. These coupled with the increase in the propensity for air travel sustained the drive to the industrys recovery. The opening up of markets represents a significant shift in the path to recovery.
During the first half of 2023, zambia airports corporation limited served 897,588 passengers through its airports compared to 679,177 over the same period in 2022, 289,392 in 2021, 335,245 in 2020 and 863,508 in 2019. The passenger statistics in the first half of 2023 represent a combined recovery of 104% to pre-covid-19 levels, compared to recovery levels of 79% in 2022, 34% in 2021 and 39% in 2020. Domestic passengers have recovered by 126% surpassing the 2019 pre-covid-19 levels while international passengers have recovered by 98%.
The recovery levels for international traffic were largely driven by the complete removal of the covid-19 requirements by the ministry of health in march 2023 and the hosting of various meetings, conferences and events such as the summit for democracy, the barcelona legends vs zambia legends exhibition football match and the summit of comesa heads of state and government. Furthermore, the commencement of operations by mozambique airlines, resumption of flights by turkish airlines and addition of new routes by airlines such as proflight zambia (lusaka - cape town) contributed to the recovery in passenger numbers.
On the domestic front, recovery continued to be driven by competitive pricing of domestic travel provided by zambia airways and proflight zambia into livingstone, solwezi, mansa and ndola.
Cargo, mainly carried on passenger planes was 8,371 tonnes in the first half of 2023 compared to 7,526 tonnes over the same period in 2022.
In-bound tourism and business remain a key driver of passenger numbers into the country. The corporation will continue to collaborate with key stakeholders in the industry to make zambia an attractive and affordable destination for meetings, conferences and events. The corporation will maintain its adherence to service level agreements (slas) with airlines to support passenger recovery and maintain customer satisfaction.
About zambia airports corporation limited
zambia airports corporation limited was established in 1989 through the amendment of the aviation act, chapter 444 of the laws of zambia which has been repealed and replaced by the aviation act no. 5 of 2016. It is also incorporated under the companies act no. 10 of 2017.
The corporations mandate is to develop, maintain and manage the four designated international airports, namely kenneth kaunda in lusaka, simon mwansa kapwepwe in ndola, harry mwaanga nkumbula in livingstone and mfuwe, three strategic and seven provincial aerodromes and the provision of air navigation services within the zambian airspace.
For further information contact:
mweembe sikaulu (ms)
communications and brand manager
mweembe. Sikaulu@zacl. Aero; cell: +26 0964 629463
---