PRESS RELEASE SCORES ON AIR PASSENGER RECOVERY BUT WITH HEADWINDS THURSDAY, 2ND FEBRUARY 2023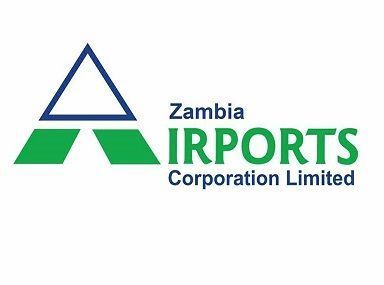 ---
Zambia Airports Corporation Limited served 1,653,077 passengers in 2022 compared to 753,930 passengers in 2021, 545,884 passengers in 2020 and 1,850,715 passengers in2019. The passenger statistics in 2022 represented an overall recovery of 89% to preCOVID-19 levels, compared to recovery levels of 41% in 2021 and 29% in 2020. Overall international passengers recovered by 83% and domestic passengers by 111% with Kenneth Kaunda International Airport (KKIA) and Solwezi Airport recording the highest recovery rates at 96% and 121%, respectively. Harry Mwaanga Nkumbula International Airport (HMNIA) which serves the tourism industry recorded the least recovery at 50% of 2019 levels. Our overall recovery rates show that we remain on course for the projected recovery to pre COVID-19 levels by 2024.
In 2022, our airports saw more tourists arriving from various parts of the world especially from within Africa and Europe. This was driven by the relaxation of COVID-19 measures following continued reduced positivity rates globally such as the removal of the PCR test requirement for fully vaccinated travellers to Zambia by the Ministry of Health. The hosting of various meetings and conferences in Zambia such as the 4th Mid-Year Coordination Meeting of the African Union (MYCM), the 38th Annual Conference of the Association for Educational Assessment in Africa (AEAA) and the 2022 Africa Innovations Ministerial Summit also contributed greatly to the recovery. Recovery in domestic passengers was driven by competitive pricing of domestic travel provided by Zambia Airways and Proflight Zambia into Livingstone, Solwezi and Ndola.
"Going into 2023, international passenger traffic is expected to continue growing given the upsurge in confidence in air travel provided by increased vaccination rates, safety measures and Governments continued support", said Mrs. Maggie B. Kaunda, Acting Managing Director of Zambia Airports Corporation Limited. According to the International Air Transport Association (IATA), African carriers are expected to record passenger demand growth of 27.4% in 2023. Middle East carriers are expected to record passenger growth of 23.4% in 2023.
The momentum of recovery for the aviation industry is heavily reliant on stakeholder commitment and coordination. For example, the attainment of 70% vaccination rate of eligible population in Zambia in 2022 coupled with the waiver of visa requirements for selected countries which include China and the United Kingdom is expected to result in an increase in passenger numbers at our airports. However, major downside risks are new COVID-19 variants, high crude oil prices, higher global inflation and supply chain disruptions from the Russia-Ukraine war. Uncertainties of China's Zero COVID-19 policies which had constrained both domestic and international market and the recent easing of travel restrictions in China also poses a new risk to recovery due to the potential for importation of infections.
ZACL will continue to engage key stakeholders in the industry to ensure that we collaborate and make Zambia an attractive and affordable destination for meetings and conferences.
About Zambia Airports Corporation Limited<\strong>
Zambia Airports Corporation Limited was established in 1989 through the amendment of the Aviation Act, Chapter 444 of the Laws of Zambia which has been repealed and replaced by the Aviation Act No. 5 of 2016. It is also incorporated under the Companies Act No. 10 of 2017.
The Corporation's mandate is to develop, maintain and manage the four designated international airports, namely Kenneth Kaunda in Lusaka, Simon Mwansa Kapwepwe in Ndola, Harry Mwaanga Nkumbula in Livingstone and Mfuwe, three strategic and seven provincial aerodromes and the provision of Air Navigation Services within the Zambian Airspace.
For further information contact:
Mweembe Sikaulu (Ms)
Communications and Brand Manager
mweembe.sikaulu@zacl.aero; cell: +26 0964 629463
---