PRESS RELEASE ZAMBIA'S AIRPORTS EDGING PRE-PANDEMIC PASSENGER LEVELS 1 st JUNE 2023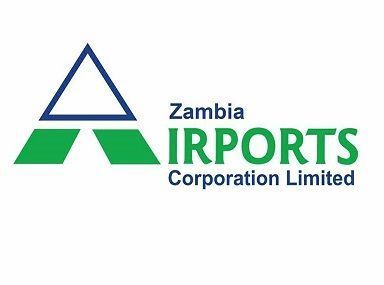 ---
Zambia Airports Corporation Limited (ZACL) served 403,395 passengers in Q1 of 2023
compared to 265,185 passengers in 2022, 126,188 passengers in 2021, 325,561
passengers in 2020 and 404,581 passengers in 2019. The passenger statistics in Q1 of
2023 represented an overall recovery of 99.7% to pre-COVID-19 levels, compared to
recovery levels of 66% in 2022 and 31% in 2021. Overall international passengers
recovered by 96% while domestic passengers recovered by 117% with Kenneth Kaunda
International Airport (KKIA) and Solwezi Airport recording the highest recovery rates at
111% and 105%, respectively. Harry Mwaanga Nkumbula International Airport (HMNIA)
which serves the tourism industry still records the least recovery at 47% of 2019 levels.
Air passenger forecasts remain optimistic, with passenger numbers expected to reach
pre-pandemic levels on most routes by December 2023.
The passenger performance in Q1 of 2023 was mostly driven by the relaxation of COVID19 measures internationally and locally such as the complete removal of proof of
vaccination for vaccinated individuals and PCR test requirement for unvaccinated
individuals. Further, the removal of COVID-19 restrictions for Chinese domestic and
international travel augurs well with the continued strong industry recovery resulting in a
surge in the number of people traveling to China, possibly for the first time since the onset
of the pandemic.
Zambia targets over 1.5 million international tourists in the 2023 marketing campaign
launched by the Zambia Tourism Agency (ZTA) to accelerate recovery. The growth will
be driven by increased budgetary support from Government for marketing activities, VISA
waiver for specific source markets and increased consumer confidence in tourism
products. Additionally, ZTA and Emirates have signed a Memorandum of Understanding
(MoU) to jointly promote tourism and boost visitor arrivals to Zambia by leveraging
Emirates' extensive global network of 140 destinations.
ZACL will continue working in partnership with players from various sectors to help make
Zambia a destination of choice for Meetings, Incentives, Conferences and Exhibitions
(MICE), which have been key in boosting passenger numbers towards the pre-COVID19 levels.
A total of 4,205 tonnes of cargo and mail went through ZACL airports in Q1 representing
a growth of 16% when compared to the same period in 2022 when 3,632 tonnes were
recorded. The rate of recovery when compared to 2019 levels when 5,101 tonnes were
recorded, is at 82%.
About Zambia Airports Corporation Limited
Zambia Airports Corporation Limited was established in 1989 through the amendment of
the Aviation Act, Chapter 444 of the Laws of Zambia which has been repealed and
replaced by the Aviation Act No. 5 of 2016. It is also incorporated under the Companies
Act No. 10 of 2017.
The Corporation's mandate is to develop, maintain and manage the four designated
international airports, namely Kenneth Kaunda in Lusaka, Simon Mwansa Kapwepwe in
Ndola, Harry Mwaanga Nkumbula in Livingstone and Mfuwe, three strategic and seven
provincial aerodromes and the provision of Air Navigation Services within the Zambian
Airspace.
For further information contact:
Mweembe Sikaulu (Ms)
Communications and Brand Manager
mweembe.sikaulu@zacl.aero; cell: +26 0964 629463
---