PRESS RELEASE - ZACL TO HOST 57th AIRPORTS COUNCIL INTERNATIONAL AFRICA BOARD AND REGIONAL COMMITTEES MEETINGS AND REGIONAL CONFERENCE AND EXHIBITION IN LIVINGSTONE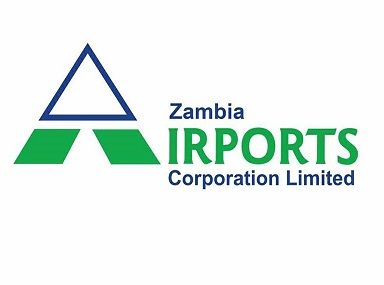 ---
Zambia Airports Corporation Limited (ZACL) will next month in conjunction with the Airports Council International (ACI) host the 57th Airports Council International Africa Board and Regional Committee Meetings and Regional Conference and Exhibition in Livingstone from the 20th March – 26th March, 2017.
The event will be graced by the Minister of Transport and Communications Honorable Brian Mushimba, MP and will attract delegates from all over the world as it will focus on the development and diversity of airport business as a key to ensure the sustainability of the industry.
The theme for the conference and exhibition is "Developing Airports Business - The Way Forward for African Airports".
During the conference, discussions will focus on the costs of airport management, sources of revenue and airport charges as well as public-private partnerships and funding the development of airport activities.
It will be an opportunity for those in the aviation sector to present innovative projects in the field of developing non-aeronautical revenue and airport activities. Several workshops will be organized during this conference and will address Strategic Business Planning, Airport Marketing, Airport Capacity Management and Airport Optimization, Human Resources and Smart Airport Security.
The last ACI Conference was held in Maputo, Mozambique in 2016 however this will be the second time that Zambia Airports Corporation Limited has hosted ACI delegates; the first was in August 2012 when the Corporation successful hosted the Airports Council International General Assembly and Conference. This coupled with the equally successful hosting of the UNWTO General Assembly 2013 and the African
Development Bank (AfDB) Annual Meeting in May 2016 has placed Zambia on the world map.
ACI Africa's mission is to act as an economic catalyst on the African continent while providing effective and quality airport services appreciated by the members of the African community and aviation, contributing to sustainable safe and secure development of air transport in Africa, as well as the growth and success of its members.
About Zambia Airports Corporation Limited
Zambia Airports Corporation Limited was established in 1989 through the amendment of the Aviation Act, Chapter 444 of the Laws of Zambia and incorporated under the Companies Act Chapter 388. All property, rights, liabilities and obligations of the Government relating to the four designated airports were transferred to the Company.
The Corporation's mandate is to develop, maintain and manage the four designated international airports, namely Kenneth Kaunda in Lusaka, Simon Mwansa Kapwepwe in Ndola, Harry Mwaanga Nkumbula in Livingstone and Mfuwe.
For further information contact:
Mweembe Sikaulu (Ms)
Communications and Brand Manager
mweembe.sikaulu@lun.aero; cell: +260964 629463/ +260 977 211053
---